Academic Professor David McLellan nominates Cuban medics for Nobel Peace Prize
Campaign News | Friday, 4 December 2020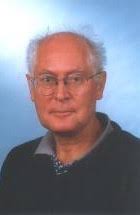 British academic David McLellan has formally nominated Cuba's Henry Reeve International Medical Brigade to receive the 2021 Nobel Peace Prize. McLellan is a Professor of Political Theory at Goldsmiths' College, University of London, and an expert on Karl Marx and Marxism, on which he has written several books.
In support of his nomination David said he was making the nomination not only for the amazing response of the brigade to the COVID-19 pandemic, but for all the work they have done.
"The Henry Reeve international Medical Brigade has been operating in an equally exceptional way since its formation in 2005. My nomination is for both its inspirational work during COVID-19 pandemic and during the last 15 years," he said.
Since the formation of the brigade in 2005, its members have saved more than 90,000 lives and treated 350,000 patients in the aftermath of epidemics and natural disasters, including floods, earthquakes and hurricanes in Latin America, Africa, Asia and the Caribbean.
"The example they set and the hope they bring to communities across the globe make them a worthy recipient of the Nobel Peace Prize," he said.
David is the fourth British academic to formally nominate the Brigade for the 2021 Nobel Peace Prize and joins a further eight parliamentarians from the British and Scottish parliaments who have also nominated alongside others form around the world.
---