Mexican president shows solidarity to Cuba in words and actions
News from Cuba | Tuesday, 27 July 2021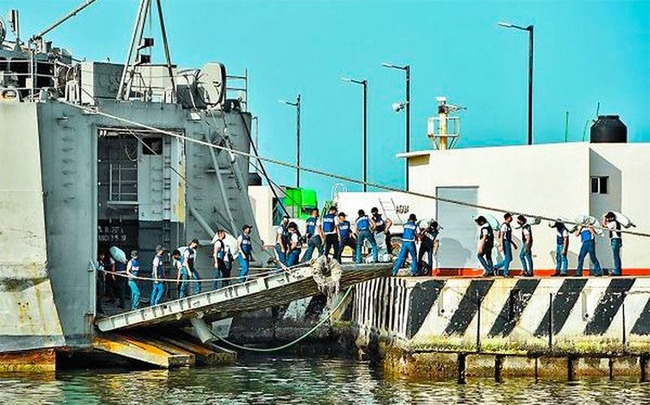 Mexico has sent a shipment of aid to Cuba containing aid to Cuba containing syringes, oxygen tanks and masks along with powered milk, cans of tuna, beans, flour, cooking oil and gasoline. Two naval ships containing the shipment left the Mexican port of Veracruz on Sunday 25 July.
Speaking at an event to mark the 238th birthday of Simón Bolívar on on Satruday 24 July, President Andrés Manuel López Obrador said that Cuba was an "example of resistance," and proposed the entire country should be declared a World Heritage site.
He praised the island's ability to stand up to US hostility since 1959 and criticised the role of the Organisation of American States which he said should be replaced "by a body that is truly autonomous, not anybody's lackey."
Mexico made the commitment to send aid to Cuba on the same day that the US government decided to tighten sanctions against the island even further following prostests in the country on Sunday 11 July.
The Mexican president had previously spoken about the US government's reaction to these protests. On 12 July he addressed a news conference and declared:"The truth is that if one wanted to help Cuba, the first thing that should be done is to suspend the blockade of Cuba as the majority of countries in the world are asking,"
"That would be a truly humanitarian gesture," he added. "No country in the world should be fenced in, blockaded."
---