John Kerry to arrive in Havana to open U.S. embassy
This article originally appeared in the Granma | Friday, 14 August 2015 | Click here for original article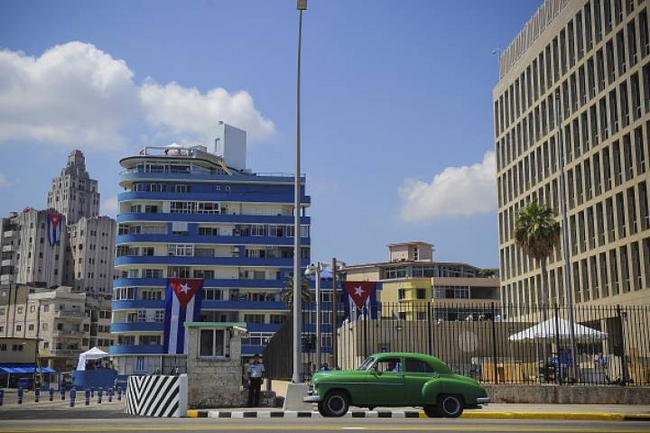 Given the reestablishment of diplomatic relations between Cuba and the United States, this past the July 20, Secretary of State John Kerry will arrives Havana tomorrow, August 14, for the official opening of the U.S. embassy in Cuba.
This is the first visit by a U.S. Secretary of State to the island since 1945, when Edward R. Stettinius was here, during the administration of Harry S. Truman.
An official State Department statement indicated that the delegation to the opening ceremony includes 19 individuals, among them Assistant Secretary for Western Hemispheric Affairs Roberta Jacobson; Deputy Secretary of Commerce Bruce Andrews; and Deputy Secretary of the Treasury Sarah Bloom Raskin.
Expected as well is Senator Patrick Leahy, who also attended the inauguration of the Cuban embassy in Washington, July 20 - 54 years, six months and 17 days after it was closed when the United States severed relations with Cuba in 1961.
Kerry, who has visited Cuba before as chairman of the Senate Foreign Relations committee, will additionally meet Cuban Foreign Minister Bruno Rodríguez Parrilla and the two will hold a joint press conference at the Hotel Nacional.
---