Mariela Castro: US blockade of Cuba hinders fight of HIV/Aids
ACN | Monday, 13 June 2016 | Click here for original article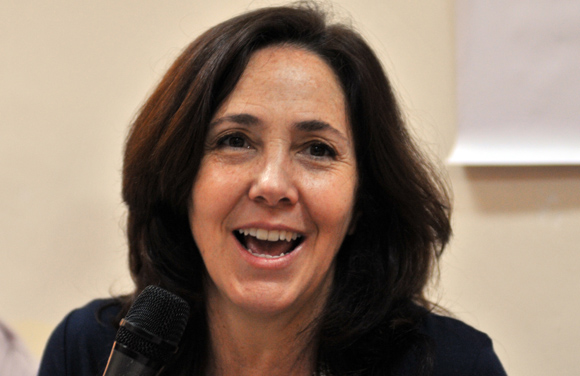 HAVANA, Cuba, Jun 9 (acn) Mariela Castro denounced on Wednesday in New York the negative impact of the US economic, commercial and financial blockade against Cuba in the island's efforts in preventing and confronting HIV/Aids.
According to Prensa Latina News Agency, the Director of the National Sex Education Center (CENESEX) pointed out that the over 50 year old blockade makes Cuba's fight against the epidemic more expensive and places obstacles in obtaining medication.
"But this does not stop us, but we cannot ignore the US blockade when we want to fight for our desires to comply with international goals in eliminating HIV/Aids by 2030", said the member of the Cuban delegation at the high level UN meeting.
Mariela Castro urged for the UN member states and the world body itself to increase its demands in the lifting of the unilateral US sanctions against Cuba which are still in effect despite the reestablishment of diplomatic relations between Havana and Washington last year.
The CENESEX director also mentioned the challenges Cuba as it faces a classification of a medium average country, which translates in less funds in assistance.
According to the also Cuban parliamentarian, Cuba's political commitment and its inclusive system of public health constitutes strengths that allows us to think in the complex scenario in the success to the response of an epidemic responsible for over 34 million deaths in the world since 1981.
She added that Cuba has good results in fighting HIV/Aids that are considered examples in the international community and stressed that the country has the capacity to advance even further.
Regarding the three day forum starting Wednesday, Mariela Castro recalled the UN call to all governments to strengthen its commitment in the elimination of the epidemic.
---