Cuba Says Political Will is Key to Wipe out Illiteracy from the World
ACN | Thursday, 15 September 2016 | Click here for original article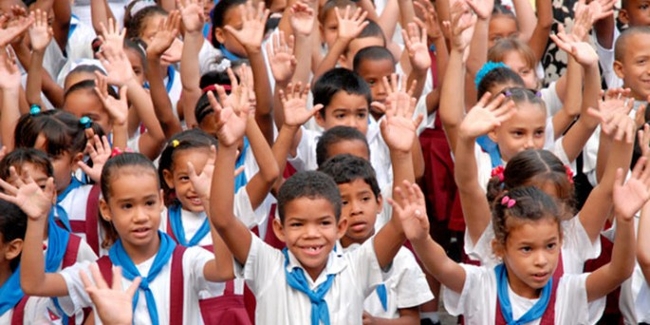 Cuban Education Minister Ena Elsa Velazquez said at a conference in Paris that political will is the key to eradicate illiteracy in today´s world, and education can be guaranteed for all the people when the governments consider it a working priority.
The Cuban government official is taking part at the International Conference on Literacy organised by the UN Education, Science and Culture Organization (UNESCO)s.
The minister put Cuba as an example by recalling that education is priority in Cuba, where it receives 23 percent of the national budget to guarantee that all schools open every new school year, even those in the most remote areas of the island.
Cuban education is free and inclusive, with high levels of attendance and efficiency, said the Minister who recalled the opening of the new school year this September on the island. "We are advancing in quality and involved in a process of improvement with that aim."
The inclusive character of Cuban education aims at giving education to all children, even those who suffer from diseases which keep them in hospitals or with disabilities at home. For this Cuba has over 300 classrooms in hospitals for those children who spend long time in health centers.
Cuba also counts on a travelling teachers program to visit children with disabilities at home as well as a special education network with 350 schools throughout the island, which are currently assisting more than 40,000 students.
"Our education is truly inclusive because we look for ways to reach every one," said the Cuban Education Minister in France as reported by PL news agency.
---