Fourth Cuba-U.S. bilateral commission meeting to be held
Granma | Friday, 30 September 2016 | Click here for original article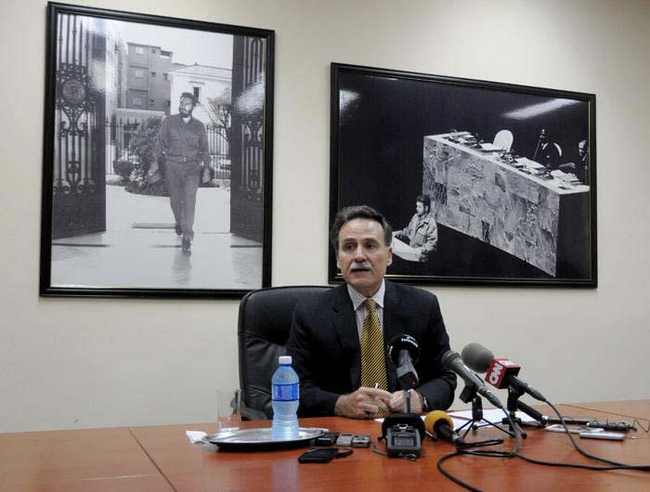 The fourth session of the Cuba-U.S. Bilateral Commission will take place next today in Washington to review the results of efforts undertaken over the last four months, since the last meeting held May 16, in Havana, reported Cuban Foreign Ministry Deputy Director General for the United States, Gustavo Machín, this Wednesday, September 27.
Speaking during a press conference at the Ministry of Foreign Affairs in Havana, the diplomat reported that to be decided during the meeting will be next steps to be taken by both parties through the remainder of the year, in order to advance in the process of improving relations between the two countries. Such actions include visits by high level officials from the two countries; technical meetings; the adoption of new bilateral cooperation agreements; and holding of talks on key issues, he added.
The Cuban delegation, which will be headed by Josefina Vidal, director general for the United States at the Cuban Ministry of Foreign Affairs, will present "the few advances made in the spheres of economy and trade as a result of the continued existence of the blockade," and will reiterate that despite "positive" measures taken by the Obama administration, these continue to be "limited and insufficient," stated Machín.
The U.S. delegation will be co-led by Acting Assistant Secretary in the Department of State's Bureau of Western Hemisphere Affairs, Mari Carmen Aponte and Director of Policy Planning at the U.S. Department of State, Jonathan Finer.
In regards to what has been achieved in recent months, Machín stated that concrete results continue to be seen in the spheres of diplomacy and cooperation; citing the signing of three new accords related to health, combating drug trafficking, and deployment of security officials aboard charter flights between Cuba and the U.S.
The Cuban Foreign Ministry Deputy Director also highlighted that eight high-level visits in both directions have taken place, while 12 technical meetings were also held. Commenting on the latter, Machín noted that three took place for the first time on counter-terrorism; cooperation in criminal affairs; as well as passenger and trade security.
In regards to other achievements made to date, Machín also pointed out the resumption of regular commercial flights from the U.S. to various destinations in Cuba; as well as the holding of two workshops on banking and finance, while bearing in mind the limited impact of measures adopted related to this sector.
---