Cuban Baseball Held Back by US Blockade
Telesur | Friday, 17 February 2017 | Click here for original article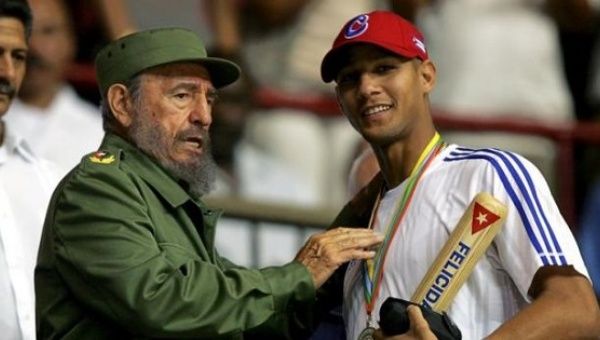 Sports is one of many areas where Cuba is held back by restrictions under the five-decade ban.
Cuba hopes to advance the country's favourite sport by becoming a full member of the Caribbean Baseball Series, but the ongoing U.S. economic blockade on the island stands in the team's way.
Speaking to Prensa Latina, Cuba's acting national baseball commissioner Yosvani Aragon said that the island has all the documentation and funds needed to become a full member of the highest tournament in Latin American baseball.
Cuba has played recently in the series, which was founded in Havana in 1949, but only by invitation and is now pushing to become a full member.
Aragon added that Cuba was ready and willing to host the competition after 2020. However, the U.S. economic blockade, which was first imposed in 1962, has restricted the island's full membership.
Cuba's national baseball team is currently preparing for March's World Baseball classic to be jointly held in Japan, Mexico, South Korea and the U.S.
According to Cuban estimates, the blockade has cost the island nation US$753.7 billion over the last six decades. While former U.S. President Barack Obama helped to improve diplomatic relations with his historic visit to the island last year, the economic blockade remains in place and can only be removed by U.S. Congress.
Each year, U.S. presidents have renewed the blockade, and with a new Trump administration critical of the recent warming of relations, many believe that restrictions could indeed be tightened.
In 2016, the U.N. General Assembly voted to condemn the U.S. blockade of Cuba, with 191 of 193 members voting against it. The U.S. abstained from the vote for the first time in a largely symbolic gesture.
---