European Parliament approves provisional implementation of EU-Cuba agreement
Granma | Thursday, 6 July 2017 | Click here for original article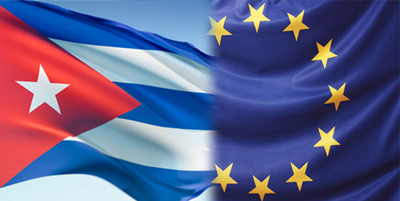 The pact, which puts an end to the so-called "Common Position", was approved by the European Parliament
On July 5, the European Parliament endorsed a legislative resolution for the provisional implementation of the Political Dialogue and Cooperation Agreement between the European Union (EU) and Cuba, signed on December 12, 2016; which aims to promote the development of diplomatic and economic relations between the bloc and Caribbean nation.
The agrement was approved by parliamentarians with 567 votes in favour, 61 against, and 31 abstentions, which according to analysts, shows broad support within the EU for rapprochement between the island and the bloc, which has also expressed its opposition to the current United States Cuba policy following changes announced in mid-June by President Donald Trump.
Speaking to the press, researcher Anna Ayuso, from the Barcelona-based International Information and Documentation Centre, noted that with the signing of the agreement, Europe - unlike the U.S. - is taking advantage of the opportunity to develop economic relations with Cuba.
The new pact puts an end to the so-called "Common Position" adopted by the bloc in 1996, and rejected by Havana due to its unilateral, interventionist, selective, and discriminatory character.
In June 2010, Cuba's Foreign Minister Bruno Rodríguez acknowledged the possibility of establishing a new framework of relations with the EU, as long as negotiations were held on the basis of equality and without any pressure whatsoever.
In 2014 negotiations began between Cuba and the EU. Seven rounds of talks were held during which multiple issues of mutual interest, including the most divisive, were addressed.
The Political Dialogue and Cooperation Agreement was signed by Cuban Foreign Minister Bruno Rodríguez and Federica Mogherini, EU high representative for Foreign Affairs and Security Policy, on December 16, 2016, in Brussels.
At that time, both officials highlighted the importance of the document to establishing a positive framework in which to develop bilateral relations based on equality, reciprocity, and mutual respect.
Following its approval this July 5 in a historic vote by the European Parliament, the agreement will now enter into effect on a provisional basis and with the exception of certain aspects related to trade and cooperation, while it waits to be ratified by individual parliaments of EU member states.
---