Raul Castro Denounces Trump's Cuba Policy as a 'Setback'
Telesur | Monday, 17 July 2017 | Click here for original article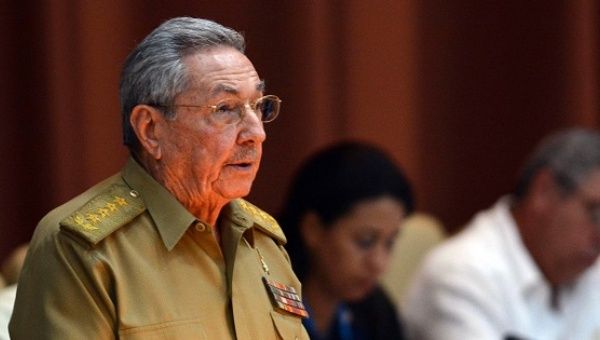 The Cuban revolutionary leader said his country remains open to negotiating with the United States.
Cuban President Raul Castro on Friday denounced U.S. President Donald Trump's changes to relations with Havana, saying they ignored broad public support for better relations.
In his first public comment on Trump's new Cuba policy, Castro told the country's National Assembly that any attempt to topple the revolution would fail, as it had under 11 previous U.S. presidents.
"Any strategy that seeks to destroy the revolution either through coercion or pressure or through more subtle methods will fail," Cuba's president told legislators.
Surrounded by Cuban-American exiles and Cuban dissidents in Miami, Trump announced last month that he was cancelling former President Barack Obama's "terrible and misguided deal" with Cuba.
Trump ordered new limits on U.S. travelers to the island and a clampdown on U.S. business dealings with Cuba's military-linked conglomerate, but called for maintaining diplomatic relations with the Cuban government.
He said the United States would consider lifting those and other restrictions only after Cuba made a series of other internal changes including freeing so-called "political prisoners," allowing "freedom of assembly" and holding "free elections."
Speaking to the National Assembly, Castro called Trump's policies a "setback" and ejected any "lessons" on human rights from the United States.
"We reject the manipulation of the topic of human rights against Cuba, that can be proud of much in this area, and does not need to receive lessons from the United States nor anyone," Castro said, according to Cubadebate.
Castro, however, reiterated his government's position: that it would still work to normalise relations with Washington, despite renewed attacks.
"Cuba and the United States can cooperate and live side by side, respecting their differences," he said. "But no one should expect that for this, one should have to make concessions inherent to one's sovereignty and independence."
Castro on Friday reiterated Cuba's solidarity with Venezuela, saying the country was suffering a "non-conventional war imposed by imperialism and oligarchic sectors" that were fomenting violence in the streets.
---