Cuba Kicks Off 'National Rebellion Day' With Revolutionary Tour
Telesur | Wednesday, 26 July 2017 | Click here for original article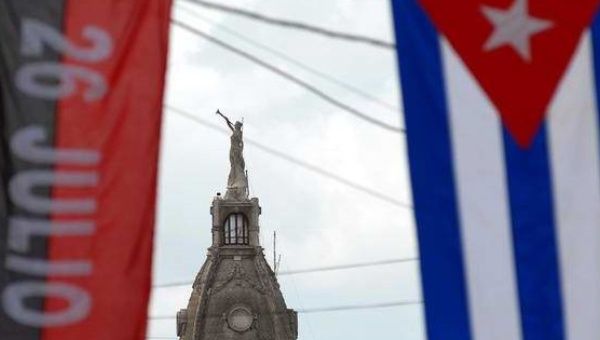 National Rebellion Day is held every year on July 26 to mark the anniversary of the 1953 attempted attack on the Moncada Barracks led by Fidel Castro.
Cuban heroes who participated in the 1953 assaults on the Moncada and Manuel de Cespedes Garrisons and the Granma yacht expedition visited the the province of Pinar del Rio on Monday, kicking off activities to mark National Rebellion Day.
On the first day of their tour, the group visited Jose Marti Park and the monument to revolutionary leader Antonio Maceo at the site of the battle of Las Taironas, according to Cuba's Granma newspaper.
Pinar del Rio was named host of the celebrations for the 64 anniversary of the Moncada and Carlos Manuel de Cespedes assaults on July 26, 1953. Efforts have been underway in the province to advance many of the projects in honor of the celebration.
Moncada combatant Ramon Gerardo Gutierrez Santos told Granma that the achievements of Pinar del Rio were impressive.
"If there is one province that I had visited many times, it is this one, and today when I arrived here I was astonished. I believe they have earned the right to host the July 26 celebrations," he said.
Ramon Pez Ferro, another of the participants in the Moncada assault, said Pinar del Rio can no longer be referred to as "black sheep" of the country, thanks to the important achievements in all aspects.
"The Revolution has offered the best of tributes to the Moncada martyrs, as it has achieved the realisation of the dreams of those compañeros who died for the Homeland," Pez Ferro said.
---