Cuba: Capital of Latin American and Caribbean integration
Granma | Tuesday, 19 December 2017 | Click here for original article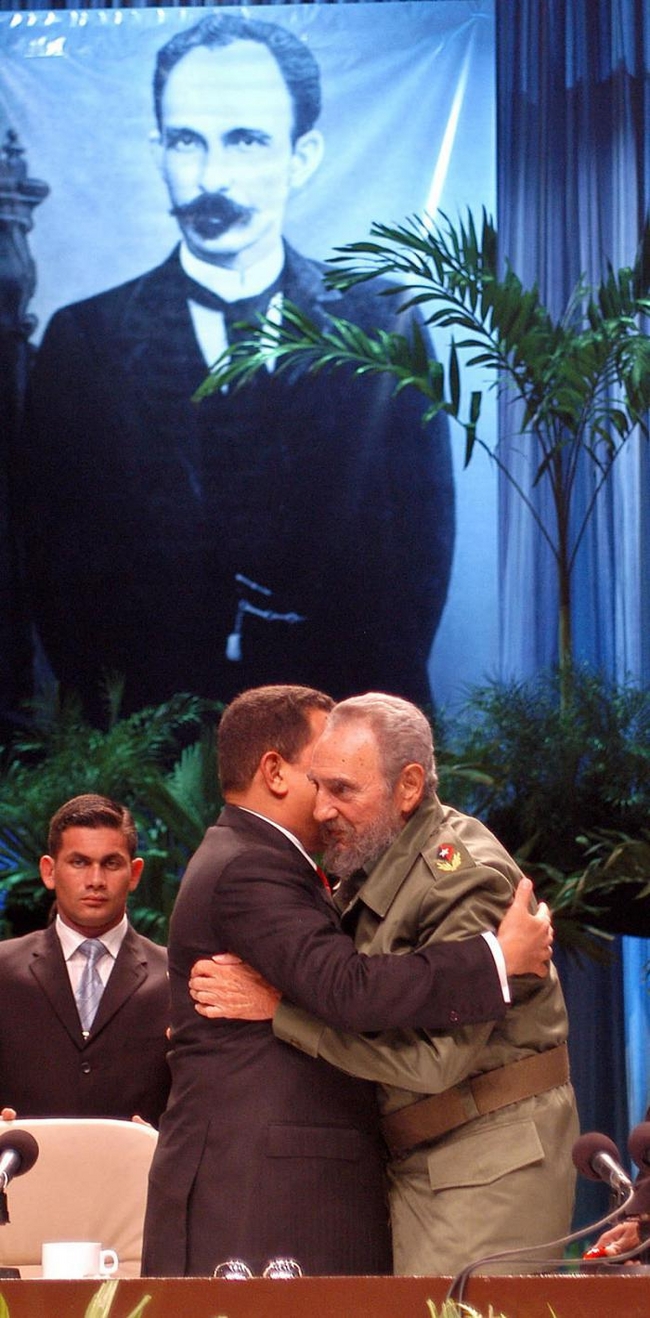 CUBA once again became the capital of Latin American and Caribbean integration, yesterday December 14, during a day marked by celebrations for the 13th anniversary of the Bolivarian Alliance for the Peoples of Our America, and the 16th meeting of the bloc's Political Council, as well as a meeting of the Cuba-Venezuela intergovernmental commission.
Reinforcing unity despite differences that may separate us, to fight for a better future, was the central theme of all three meetings.
Army General Raúl Castro Ruz, President of Cuba's Councils of State and Ministers, and Venezuelan President Nicolás Maduro presided the celebration, held in Havana's International Conference Center, of another anniversary of the Bolivarian Alliance for the Peoples of Our America, known as ALBA-TCP since the Peoples Trade Agreement was signed.
The project emerged on the initiative of Comandante en Jefe Fidel Castro and Venezuelan leader Hugo Chávez, as an alternative to the Free Trade Area of the Americas proposed by the United States.
The bloc's Political Council meeting, on this occasion, included the participation of eight ministers, several deputy ministers, secretary generals, senators, and high ranking representatives from member countries.
During the inauguration, Cuban Foreign Minister Bruno Rodríguez said that the meeting would focus on an analysis of changes in the international situation; extreme weather events which have recently affected the Caribbean; and the increase in attacks by the oligarchy and imperialism against progressive movements, adding that ALBA continues to reaffirm its foundational principles and values.
He referred to the non conventional war being waged against Venezuela, but noted that the country is moving forward with its project and congratulated the Bolivarian Revolution for its victory in recent municipal elections. During the afternoon a Final Declaration was approved including shared positions on a number of issues.
The third event of the day was the 18th meeting of the Cuba-Venezuela Intergovernmental Commission established in a Comprehensive Cooperation Agreement.
During the encounter, attended by Cuba's Minister of Foreign Trade and Investment, Rodrigo Malmierca, and Venezuelan Foreign Minister Jorge Arreaza, a cooperation plan for the coming year was approved which included a total of 27 projects as part of nine programs.
Reaffirmed throughout the day was the commitment of countries in the region to the Proclamation of Latin America and the Caribbean as a Zone of Peace, approved three years ago by a CELAC Summit held in Havana.
---