Cuba Solidarity Campaign Rejects Strengthening of US Blockade on Cuba
Prensa Latina | Friday, 10 May 2019 | Click here for original article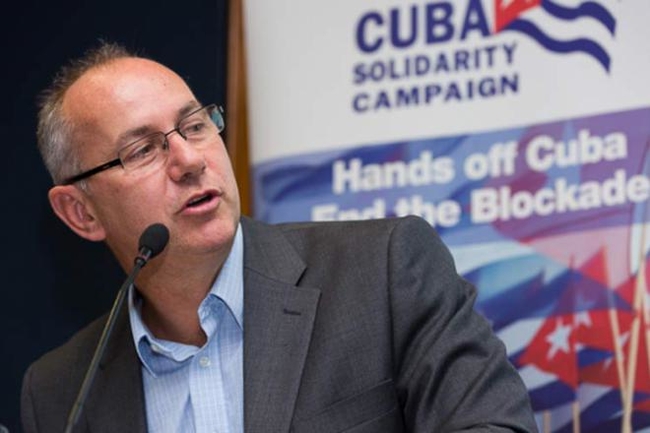 London, May 9 (Prensa Latina) The UK Cuba Solidarity Campaign (CSC) warned Thursday that the activation of the Title III of Helms Burton Act represents a very serious strengthening of United States blockade against Cuba.
This is a very dangerous step in Washington's aggressive Cuba policy, because it aims to discourage companies from other countries to invest in Cuba, CSC director Rob Miller told Prensa Latina.
According to the director of the organisation that organises Cuba's friends in the United Kingdom, the only objective that the United States seeks with this new escalation of sanctions is to damage the Cuban economy and cause the greatest possible suffering to the population.
By virtue of the decision adopted by President Donald Trump, since May 2, U.S. citizens can file lawsuits against Cuban and foreign companies that have invested in nationalized properties in Cuba after the triumph of the 1959 Revolution.
Until then, and since the passing of the Helms-Burton Act in 1996, all U.S. leaders, including Trump, had suspended the implementation of that title.
---