Cuban medical brigade arrives in Nepal
News from Cuba | Tuesday, 12 May 2015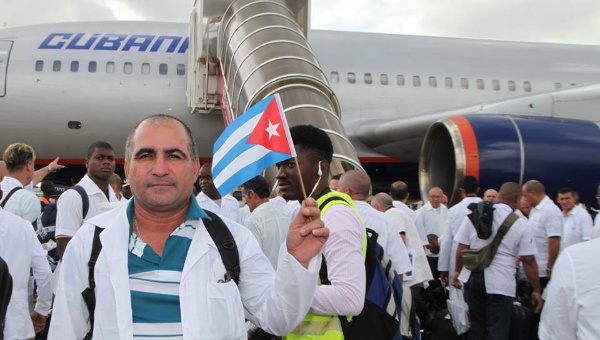 Cuban medical brigade that travelled to Nepal to attend to victims of the recent earthquake. Photo: Jorge Luis González
The 41st Brigade of the Henry Reeve International Contingent specializing in disaster situations and large-scale epidemics - made up of 49 collaborators, including 25 doctors of various specialties - arrived in Kathmandu, capital of Nepal at about 9:40am Cuban time, this May 12.
The group of health professionals, who will offer help after the earthquake that shook the country on April 25, and the following aftershocks, left Havana midday on Monday, and according to statements to Granma by the Ministry of Public Health they have arrived safely.
The collaborators are now occupying positions in the field and preparing the conditions to set up a field hospital, providing services including a surgical unit, sterilization, intensive care, diagnostics (x-rays, a semi-automatic laboratory and ultrasound) as well as consultation and rehabilitation areas, one of the most important tasks to be undertaken in the coming days.
---