Cuban life expectancy among the highest in world at 78.45 years
Original article from teleSUR English | Tuesday, 26 May 2015 | Click here for original article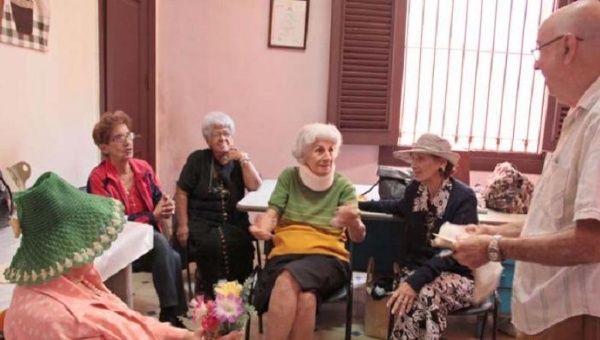 Cuban officials with the Center for the Study of Population and Development, known as CEPDE, revealed Monday that life expectancy in Cuba, already one of the highest in the world, now reaches 78.45 years.
Juan Carlos Alfonso Fraga, director of CEPDE, said the figure represents an increase of nearly half a year over the previous study of life expectancy on the island. He added that the bump was seen throughout all the provinces of Cuba and not just confined to urban areas, where medical attention tends to be of better quality.
Life expectancy for women was slightly higher at 80.45 years, with the life span for men at 76.50 years.
Cuba is in the top 25 countries in the world for life expectancy, which is considered an important indicator of human development and quality of healthcare.
Despite its status as a low-income country, Cuba's medical system is recognized as one of the best in the world. Cuba's world renown healthcare system places emphasis on prevention, with thousands of doctors providing front-line care to Cubans throughout the country.
Cuba's doctors also serve throughout the world, providing primary care to impoverished communities and assisting in natural disasters and health crises, such as the Ebola outbreak in West Africa.
Cuban medical researchers have also made important discoveries, including the development of a lung cancer vaccine, which will soon be available in the United States thanks to a deal signed between the government of Cuba and the state of New York.
---