Corbyn Fights May On Miami 5 Visitor
Morning Star | Wednesday, 21 October 2015 | Click here for original article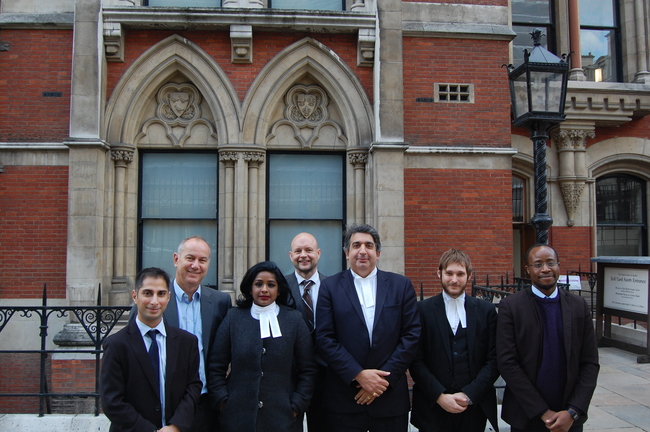 28 MPs back effort to overturn ban on Cuban intelligence hero
JEREMY CORBYN joined battle with Home Secretary Theresa May in the courtroom yesterday over her refusal to issue one of the Miami Five with a visitor's visa.
Ms May banned Rene Gonzalez from entering the country to take part in House of Commons meetings about relations between Cuba and the US.
A group of 28 MPs — including Labour leader Mr Corbyn and shadow chancellor John McDonnell — intervened last year by writing to judges saying that the Home Office was breaching their right under the European Convention on Human Rights to freedom of expression.
Also, 126 MPs signed a parliamentary motion in 2012 calling for the visitation rights.
But the Home Secretary claims that allowing Mr Gonzalez into Britain would be a security risk.
The Cuban Five — now all released — were intelligence agents who infiltrated counterrevolutionary groups in Miami that were planning terrorist atrocities in Cuba.
They were given exceptionally long sentences for conspiracy to commit espionage in 2001, despite no secret document ever being obtained by authorities, in a trial condemned internationally as politically motivated.
"Rene is no threat to this country in any way and the continued denial of permission to visit Britain for a few days is an embarrassing stain on our government," said Cuba Solidarity Campaign director Rob Miller.
Mr Gonzalez's ban is "yet another injustice, heaped upon injustice, and is something we are determined to put right."
Appeal barristers Mark McDonald and Shivani Jegarajah told the Royal Courts of Justice that Ms May could not "prove that Mr (Gonzalez) poses a risk to the public's safety."

The Home Office counsel claimed that Mr Gonzalez would be able to participate in meetings over video link, but barristers said that the technology is unreliable and that MPs would want private discussions with him too.
"MPs still have strong concerns about what has taken place in the US and Cuba over so many years," said Mr McDonald, adding that Mr Gonzalez should be granted visitor's rights as Mr Corbyn's invitation still stands.
---