Ship carrying 15,000 tons rice dispatched from Pakistan to Cuba
Customs Today | Tuesday, 19 January 2016 | Click here for original article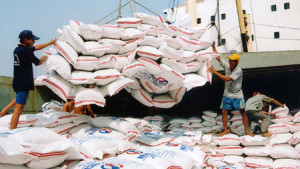 ISLAMABAD: A ship carrying 15,000 tons rice has been dispatched from Pakistan to Cuba as gratitude for the country's support to Pakistan after 2005 earthquake.
The decision to this effect was taken under the directives of Prime Minister Muhammad Nawaz Sharif who has said that Pakistan would extend all possible assistance and help to Cuba, said a PM House statement.
The Prime Minister said that Pakistan was reciprocating in the same spirit as Cuba had done by sending teams of doctors after strong earthquake hit our country in 2005. The ship carrying the rice included 10,000 tons of Irri 6 and 5,000 tons of Basmati rice.
---