U.S. House of Representatives votes to intensify blockade of Cuba
Prensa Latina | Wednesday, 13 July 2016 | Click here for original article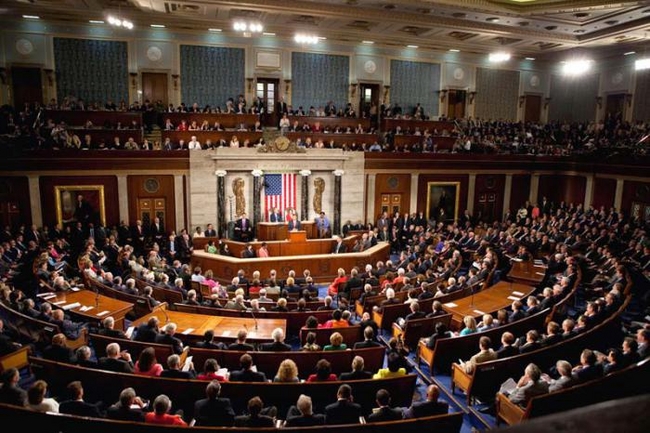 A series of amendment were included in the draft fiscal year 2017 Financial Services and General Government Appropriations bill, which was approved in the lower house of Congress, including a prohibition on travel to Cuba for certain educational exchanges
WASHINGTON.—With the approval in the House of Representatives of new restrictive measures against Cuba, the U.S. economic, commercial and financial blockade imposed on the island for more than half a century remains fully in force.
A series of amendments - all intended to intensify the brutal unilateral policy first implemented 54 years ago - were included in the fiscal year 2017 Financial Services and General Government Appropriations bill, which was approved in the lower house of Congress on July 7. A final version must be approved by the Senate as well.
Among the amendments are a prohibition on travel to Cuba for certain educational exchanges, as part of so-called "people to people" trips, a prohibition on the importation of property confiscated by the Cuban Government, and a prohibition on financial transactions with the Cuban military.
Also prohibited are funds to approve the licensing of a brand, trade name, or commercial name that was confiscated by the Cuban Government without express consent.
These anti-Cuban policy provisions remained as part of the Bill, after two further proposed amendments on the elimination of restrictions on agricultural exports and travel to Cuba, were withdrawn by their sponsors, Representatives Rick Crawford and Mark Sanford, respectively.
The anti-Cuban lobby in the House of Representatives, composed of legislators Mario Díaz-Balart, Ileana Ros-Lehtinen and Carlos Curbelo, maintains intense efforts to prevent the approval of any measures to modify the application of the blockade against Cuba, imposed in 1962, which has caused damages amounting to some $121 billion dollars.
Experts expect that U.S. President Barack Obama will veto the bill, which also calls into question important government initiatives, and does not enjoy support in the Senate.
---