Benefits of Heberprot-P to be presented at international event
ACN | Thursday, 8 September 2016 | Click here for original article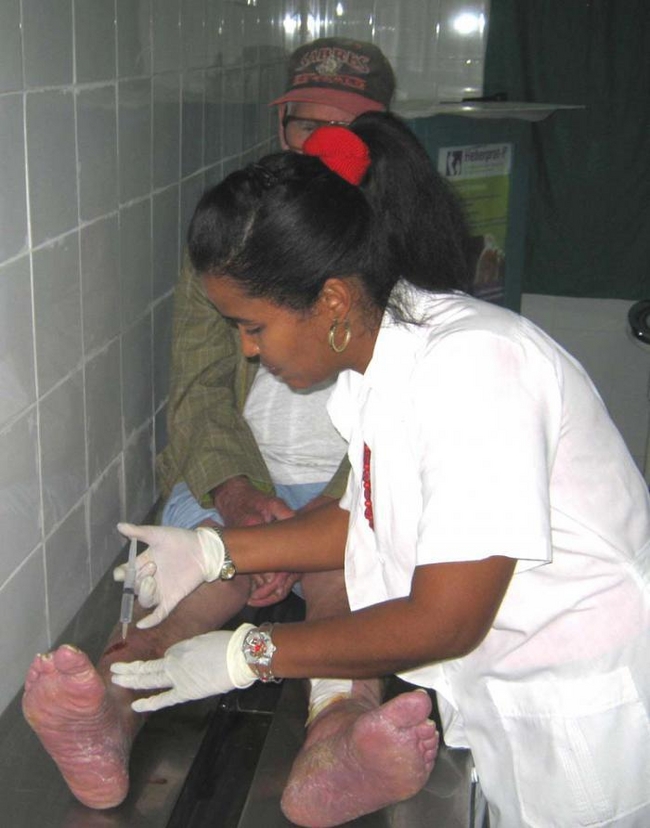 Around 200 delegates from some 25 countries are scheduled to attend the event, which aims to promote cooperation and the mutual exchange of knowledge for the benefit of diabetes patients
Havana.— Cuba will present the benefits of Heberprot-P for managing diabetes related conditions, offering renewed hope for some 422 million people who suffer from the illness worldwide, during the International Controlling Diabetes and its More Severe Complications Congress, set to take place December 7-9 in Matanzas, Cuba.
Manuel Raíces DSc. and a researcher at Cuba's Center for Genetic Engineering and Biotechnology, which developed the one-of-a-kind product, noted that almost one million Cubans have been diagnosed with the illness, while others remain unaware that they suffer from the condition.
Speaking to ACN, the secretary of the event's scientific committee reported that 40 internationally renowned experts have confirmed their attendance, as well as 20 or so Cuban specialists, including Dr.Jorge Berlanga, creator of Heberprot-P. He also noted that around 200 delegates from some 25 countries are scheduled to attend the event, which aims to promote cooperation and the mutual exchange of knowledge in order to benefit those suffering from diabetes, a non-transmittable illness which has now reached the level of a pandemic given the global growth of unhealthy lifestyles.
Meanwhile, a pre-congress workshop will take place December 5-6, in Havana, with a record number of specialists interested in learning about the use of Heberprot-P, expected to attend, according to Raíces.
The expert also highlighted that the medication has been used to treat over 55,000 Cubans and has reduced the relative risk of amputation due to diabetic foot ulcers by over 71% nationwide; while the therapy has also been applied to 243,000 people from 23 countries across the globe, with positive results. (ACN)
---