Cuba building new 59 solar parks
ACN | Wednesday, 25 January 2017 | Click here for original article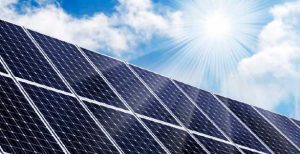 HAVANA.— Work brigades from Cuba's Ministry of Construction (Mincons) have begun to build 59 solar parks across the island, announced the engineering and research services Project Board (FP), responsible for realising investment initiatives, January 19, in the capital.
Thirty-three of the parks are scheduled to be completed this year by the organisation according to Jesús Lacera Linde, executive secretary of the FP speaking to ACN, during his first meeting of the year with managers, held in Rancho Palco events venue.
In this regard, Otmara Rivero Martínez, director of the Engineering Basic Enterprise Unit, explained that earth movement works have now begun as part of technical-administrative projects.
The 33 solar parks set to be completed in 2017 will provide 59 megawatts of power to the national electric grid, representing more than half of that produced by a conventional electric plant.
The parks should contribute to expanding the use of solar energy on the island; are one of Cuba's most promising sources of renewable energy, and vital to efforts underway to change the country's energy system and reduce its dependence on fossil fuels.
Four percent of Cuba's electricity is currently produced by renewable energy sources, a figure the island hopes to increase to 24% by 2030, according to figures. (ACN)
---