Facebook Blocks Cuba's Mariela Castro After Post Urging Hurricane Aid
Telesur | Wednesday, 20 September 2017 | Click here for original article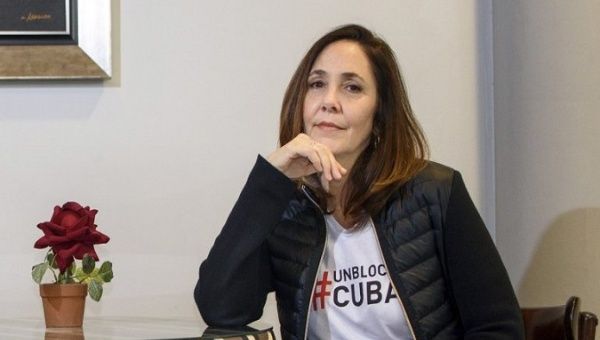 Facebook blocked the profile of Mariela Castro, director of the Cuban National Center for Sexual Education and daughter of President Raul Castro after she published information of a bank account created to receive aid after the destruction of Hurricane Irma in Cuba.
Mariela Castro said her post and her account were blocked after she posted the number of the bank account used to receive aid. "An urgent announcement," she wrote on her Twitter account, linking to a report of the said measures by Facebook.
Castro also questioned if the network would block "all the Cuban press" that spread the bank account information, denouncing that the social network had blocked her account due to "community guidelines."
Facebook later apologised for the action, claiming that an employee had eliminated her account in error. "We apologise for this error. We have recovered all the content and it should already be available."
After opening the account, authorities stated that those interested in making contributions should contact the Cuban embassies abroad or the foreign ministry.
In response to the block, Cenesex said it was a "siege of individuals who in the end — under the mantle of cowardly personal attacks — are only intended to discourage endless expressions of affection and solidarity, as well as to hinder the many initiatives of solidarity that Cuba receives from the various ends of the world."
Hurricane Irma reached Cuba between Sept. 8 and 10, killing ten people, as well as causing material damage, landslides, damage to agriculture and the electric system in the island.
The hurricane, which rocked the island nation's northern coast, left vast areas without power for days.
Despite internal devastation, Cuba has dispatched 771 physicians to several Caribbean islands in the wake of the tropical storm's destruction.
You can donate to CSC's Hurricane Irma appeal online here
---