US Blockade Against Cuba is 'Unjust': World Health Organisation
Telesur | Thursday, 13 September 2018 | Click here for original article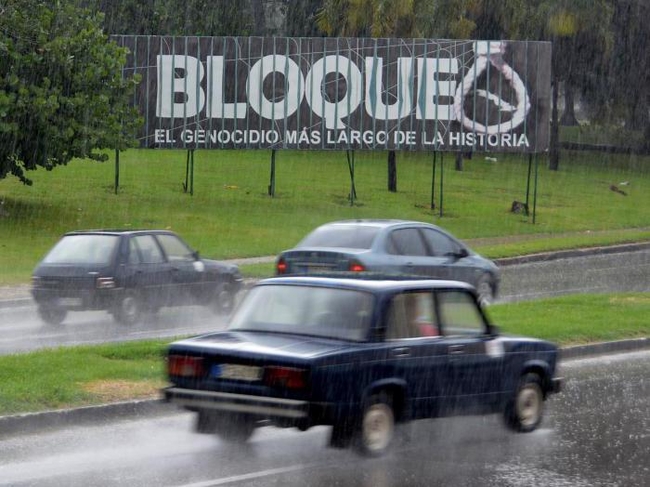 "Due to the US blockade policy, Cuba has suffered damage worth over US$4 billion in one year," said Minister Gerardo Peñalver Portal.
Extending the financial blockade against Cuba is unjust, Cristian Morales, representative form the World Health Organisation and the Pan American Health Organisation said Tuesday.
In a statement from Washington, President Donald Trump revealed plans to renew the round of sanctions against the Caribbean island with the U.S. Trade with the Enemy Law this Monday.
"I hereby determine that the continuation of the exercise of those authorities with respect to Cuba for one more year is within U.S. national interests," the president said about the Cold War blockade, which has been maintained for almost 60 consecutive years.
During an interview with Prensa Latina, Morales denounced the U.S. decision: "This policy affects the development and health of the Cuban people, and obliges the national authorities to make double and triple efforts to keep the equipment running and guarantee the medicines that are needed."
Though the island produces a good amount of its own products, "sometimes it needs raw material which comes from abroad," at which point, the blockade becomes a hindrance to both the nation's health and development and forces it to pay more for bare necessities.
"Therefore, we join the majority position of the countries at the time of the historic vote in the General Assembly of the United Nations," Morales said.
Both Bolivia and Russia have openly condemned the policy renewal.
In a statement, the president of the Russian Cooperation Group with Cuba, Sergei Kalashnikov, reaffirmed Moscow's support to Cuba during this difficult time, adding that launching an "economic war" against Cuba "will not bring anything good for the United States, either."
While from South America, Bolivian President Evo Morales tweeted: "The U.S. government extended for another year the inhumane economic blockade that it has maintained against Cuba for 58 years; the empire wants to subject the whole world to its capitalist politics, but the brave Cuban people resist and give an example of dignity."
Over the last year, Cuba has suffered a loss of US$4 billion due to the blockade, the nation's ambassador to Russia, Gerardo Peñalver Portal, told members of the press, and the island is preparing to bring this fight to the UN General Assembly next month.
"On October 31, 2018, the Cuban government will condemn the continuation of this [US] policy and will once again submit a draft resolution to the UN General Assembly," he said.
"Cuba will not renounce its principles and will not stop demanding the total lifting of the economic, commercial and financial blockade imposed by the United States."
---