U.S. hostility toward Cuba has once again been demonstrated with the cancellation of the agreement reached between the Cuban Baseball Federation and Major League Baseball (MLB)
Granma | Thursday, 30 May 2019 | Click here for original article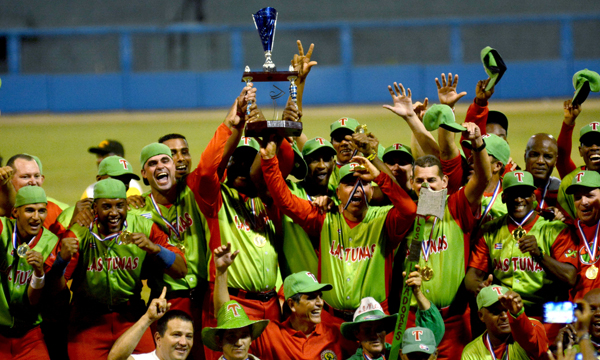 CUBAN fans follow a wide range of sports, among which baseball stands out as a favorite. It is for that reason that U.S. administrations have repeatedly adopted measures to damage this sport, which represents so much to Cubans.
The most recent example of that hostility was the opposition of the Donald Trump administration to the agreement made between the Cuban Baseball Federation and Major League Baseball (MLB), which was of a broad humanist nature. Among the most valuable contributions of the text was to end people trafficking and avoid Cuban players having to renounce their citizenship to play in the MLB.
Such opposition, widely condemned, exposes the baseness of a government that has spared no effort to damage Cuba's prestige in every area of daily life.
Another example of such desire to do harm was Cuba's inability to compete in the last Caribbean Series as a full member of the organising entity, which prevented the Las Tunas team from receiving the $72,000 dollars awarded for finishing in second place. Similarly, slugger Alfredo Despaigne, and pitcher Lázaro Blanco, were unable to receive the $5,000 prize conceived for each member of the All-Star event, as it is controlled by the United States.
Conservative estimates allow us to affirm that between April 2018 and March 2019, Cuban sports suffered losses amounting to more than 4,683,991 dollars, as a consequence of the blockade imposed on Cuba, condemned by the UN General Assembly on 27 occasions.
In addition, having to resort to third countries to acquire the Rawlings and Marucci bats used in the last National Baseball Series, increased costs by over $11,000 compared to purchasing them in the U.S. market.
Cuba is forced to secure sports equipment produced by U.S. firms – much of which is of mandatory use according to international federations in different sports – in third countries, increasing costs by up to 30%. Brands such as Louisville, Wilson, Xbat, Rawlings and Easton, of recognized quality, are just some examples.
Although they have made the path much harder, such evil measures have not prevented the Cuban sports movement from gaining the prestige that it enjoys around the world today.
---