Coronavirus updates: reports on Cuba's international response to COVID-19
News from Cuba | Tuesday, 19 May 2020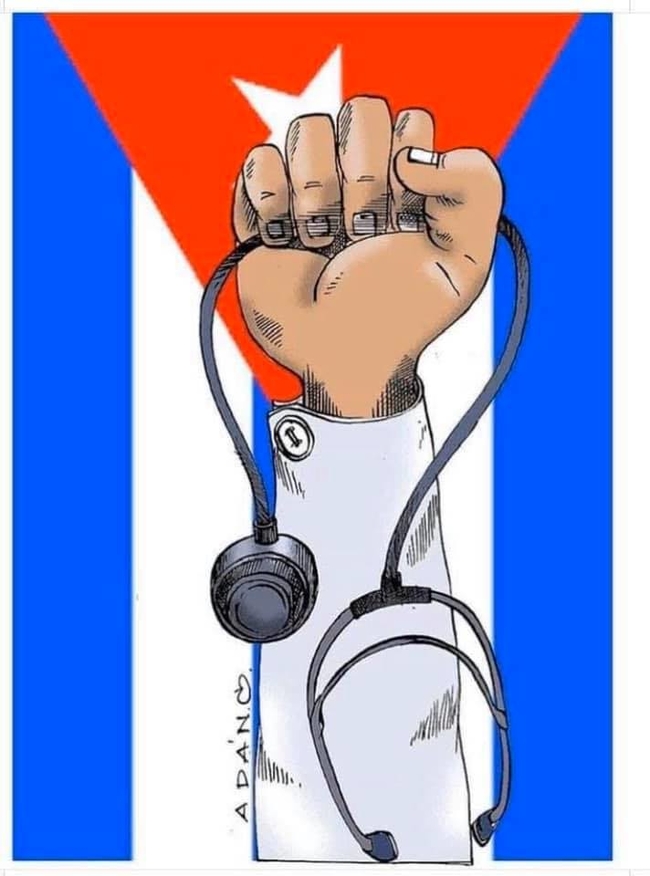 Coronavirus update
Stories on Cuba's international response to coronavirus
On the 6th May, Cuba itself had 1,685 cases of coronavirus, resulting in 69 deaths, and more than 3,000 under observation in hospital. Doctors and medical students throughout the country are taking place in door to door health check ups and reminding people of what symptoms to look for and the importance of social distancing. On 20 March, when the island had less than twenty cases, the government took the decision to close its borders, except for residents and foreign nationals wishing to return. Tourists in the country at the time were quarantined in hotels for fourteen days or until their flight home.
At the same time the island provided inspirational international solidarity around the world.
Cuban medical brigades were sent to help beleaguered health services in several countries including Italy and Jamaica. The island allowed a British cruise ship to dock so that infected passengers could be flown home. And Cuban anti viral Interferon Alfa-2b was made available to help with treatment.
Cuba's response was mentioned in the British parliament both by Foreign Secretary Dominic Raab, and by the then Leader of the Labour Party, Jeremy Corbyn who said: "The internationalism of the doctors from Cuba who have gone to fight the virus in Italy is inspirational."
International praise also came from former president of Brazil, Ignacio Lula da Silva, who said "the Cuban people showed the world an example of solidarity." In an embarrassing U-turn, Brazil's health minister, begged for Cuban doctors to come back, less than eighteen months after they were expelled by President Jair Bolsonaro in 2018.
Cuba's inspirational humanitarian response to COVID-19 came despite the country facing shortages and difficulties at home as a result of the tightening of the US blockade by President Trump.
On 26 March, the Cuban Foreign Ministry was forced to issue a strongly worded protest in response to "particularly offensive statements" and "lies" against Cuba's international medical cooperation from the US Department of State which unbelieveably attempts to pressure countries to reject Cuban aid during the coronavirus pandemic.
CSC joins the United Nations' High Commissioner for Human Rights, and other international organisations and groups, in calling for an immediate end to the US blockade in the light of the current global emergency.
As of the 27th April 2020, the Cuba Solidarity Campaign's emergency appeal had raised over £20,000. The money will be used to buy ventilators, testing kits and personal protective equipment for use in Cuba.
Please sign our open letter asking for the US blockade to be lifted to help Cuba fight the coronavirus at home and abroad.
Further reading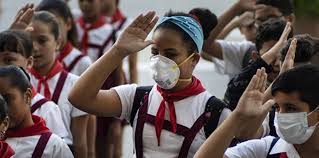 ---